About us
Max Play doesn't just sell commercial playground equipment. We believe playground equipment is far too essential to sell. We offer a range of services to help you create and implement the playground you have always wanted. Our design services can help you customize the exact playground that is ideal for your organization. Our planning can help you plan how to create a safe, inclusive and engaging playground for the children who will be using your play area, and at a price, you can afford.
We don't just build playgrounds – we thoughtfully create play EXPERIENCES. Our playgrounds have the highest safety and quality standards available and feature cutting-edge innovation and significant developmental play value.
We're passionate about creating UNEXPECTED adventures. Most importantly, our play spaces are packed with all the fun you've come to expect from us, backed by the comfort of a trusted name. REDISCOVER Max Play. We're the leader in commercial playgrounds. You'll find our play equipment in parks, schools, churches, places of worship, daycares and other community spaces around the country. Working with us means working with a dedicated team committed to designing and building an enriching playground that suits your needs.
Max Play Is PLAY
As a child, play sparked your imagination. The play helped you discover the world. Now, you have the responsibility of bringing the play to your community, and you've found Max Play—a familiar name with products that still excite you.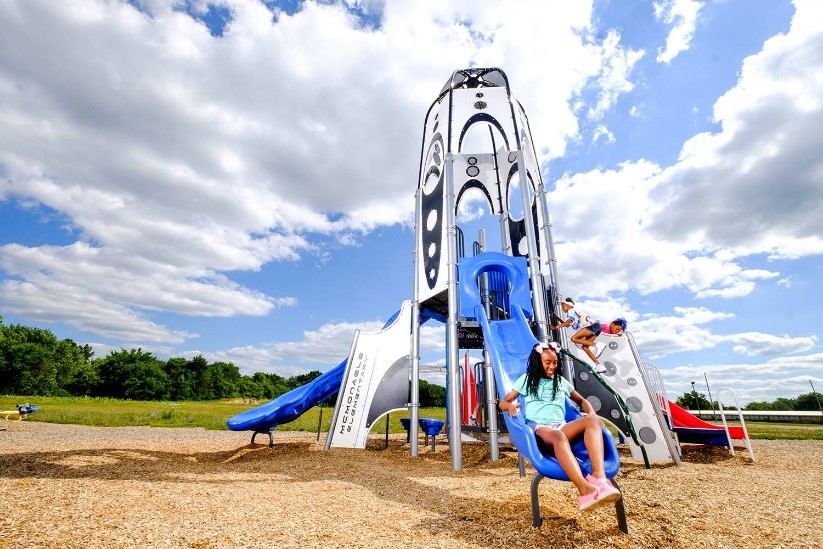 At Max Play, we know outdoor play is essential to the development of all children, which is why our play structures encourage children to explore the world around them and learn fundamental lessons through imagination, adventure and play. Our commercial playground equipment is designed with safety and durability in mind, so you always know that you will receive the highest quality products.
Whether you are looking to add a new playground to replace an old one, or are planning on designing a new destination from scratch, our play structures and design capabilities will not disappoint. Our satisfied customers include park directors, schools, homeowners' associations, landscape architects and more, so check out our vast product selection, and see what we can do for your project!
Markets Served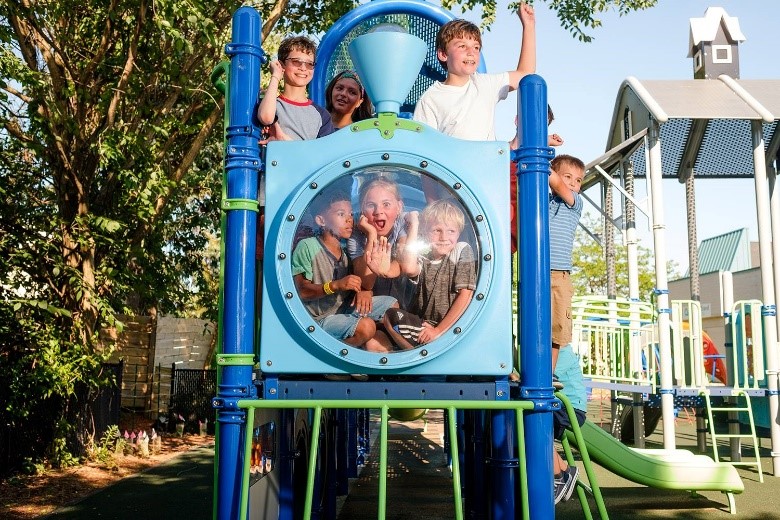 Max Play has provided outdoor playground equipment for many types of organizations, including schools, places of worship, parks, recreational spaces, condo units, apartment complexes and other communities, child care centres, and communities. If you need outdoor play structures, the chances are good that Max Play has provided playgrounds to an organization similar to yours.
The Benefits of Max Play Outdoor Playgrounds
Outdoor playground structures from Max Play offer several key benefits. We have a variety of playground equipment options, such as stand-alone equipment, complete playground solutions and custom designs. Besides, we provide exceptional customer service.
• Designed by engineers to be safe and to exceed safety standards
• Crafted from the highest quality materials
• Rigorously tested to ensure safety and durability
• Designed for how children play, so they'll love playing on it
• Designed to give you more play value per square foot
A dedication to quality, safety and customer satisfaction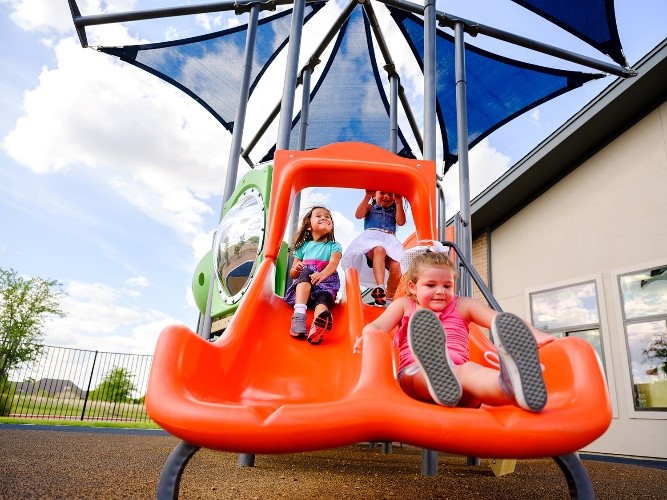 Our company believes in sustainable, environmentally-responsible manufacturing processes, which is why we are ISO 9001, 14001 and 18001 certified. We work to reduce our carbon footprint and embrace lean manufacturing, which reduces waste while ensuring our shipments are on time.
We know safety and quality are crucial to customer satisfaction, too, which is why we go out of our way to ensure you get the safest products. We not only meet or exceed all relevant safety requirements and standards created by ASTM, CPSC, and EN, but we also take an active role in advocating for safety in our industry. We work with many of these organizations to write the standards.
We also submit all our products to rigorous testing that is based on decades of experience in the play industry. We're so confident our products will last and provide superior safety and play experiences that we offer industry-leading warranties on our products, including limited warranties for some products that last for as long as you own the play equipment.
All of our products are made from durable materials and include details like anti-corrosion coatings to keep them safer for longer and to make sure they last for years to come. With anti-pinch features on many of our products and non-slip surfaces on others, we prioritize keeping the children who use our equipment safe. Our play products are also made with non-toxic materials that are not susceptible to mould or decay, which could affect structural integrity.